Bicycle & Pedestrian Paths, KDOT TE Projects

Client:

 Sedgwick County

Project Type: Bicycle & Pedestrian Paths
YOUNG & ASSOCIATES, PA have successfully completed over 14-miles of pedestrian and bicycle paths throughout the Sedgwick County metropolitan area. Funding for these projects have come from local community organizations, municipal CIP programs, and Transportation Enhancement (TE) (known currently as TA, Transportation Alternatives) and ARRA Federal Grant programs. These civil engineering projects incorporate the elements of; pedestrian and bicycle traffic; ADA accessibility; environmental landscaping; utility relocation/design; and regulatory review and approval.
Y&A continue to monitor KDOT regulations and other design standards for public recreational facilities. Y&A is experienced in the design and use of modular retaining walls, prefabricated pedestrian bridges, and specialty erosion-control devices. When properly specified and designed, these features can be used to improve construction efficiency and the long-term economy of a project. Y&A utilize AutoCAD Civil 3D™design software to assist engineers in evaluating the most cost-effective vertical and horizontal alignments for the project. This software allows designers to examine alternative alignments quickly and efficiently. Our design layouts focus on integrating pedestrian paths into the natural environment and existing drainage patterns, while making paths safe and functional.
Y&A employs state-of-the-art GPS and conventional total station survey systems for field data collection, mapping, and construction staking. Y&A operates the latest Leica GNSS GPS with Carlson SurvCE GPS/TPS software and Sokkia Set 4E total station instrumentation. The same personnel performing field surveys process field data and create base maps for design. This unique relationship and cross-training between field and office design eliminates communication issues that can often develop between office and survey personnel. Y&A's hands-on approach to design management improves the accuracy and dependability of construction documents, ultimately saving our clients both time and expense on the project.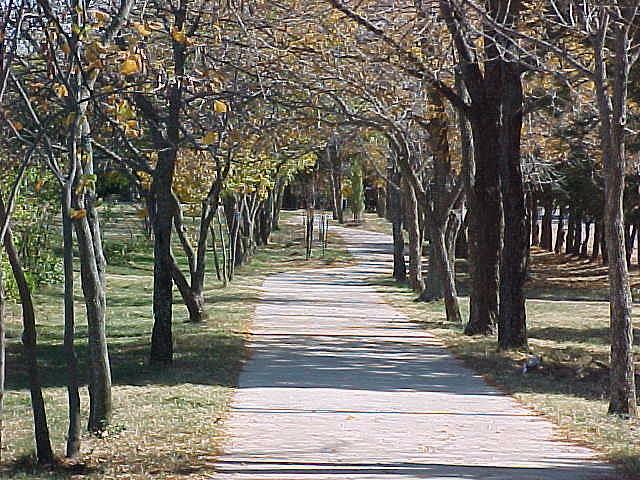 100 South Georgie Avenue | Derby, Kansas 67037